SPONSORED ARTICLE: ColorSEM Technology: A revolution in materials characterization
SPONSORED ARTICLE: ColorSEM Technology: A revolution in materials characterization
Do you often struggle to differentiate sample features in greyscale scanning electron microscopy (SEM) images? Do you find conventional energy dispersive x-ray spectroscopy (EDS) analysis cumbersome and intimidating?
The new Thermo Scientific ColorSEM™ Technology offers integrated EDS and always-on color imaging with a simplified user interface, generating more comprehensive information and increasing your productivity. It produces live color images directly within the simplified SEM user interface (UI) without switching to conventional Energy Dispersive X-ray Spectroscopy (EDS) analysis or another user interface. This new technology allows users to generate more complete information from their samples, can be less intimidating for inexperienced users, and can increase productivity compared to current techniques.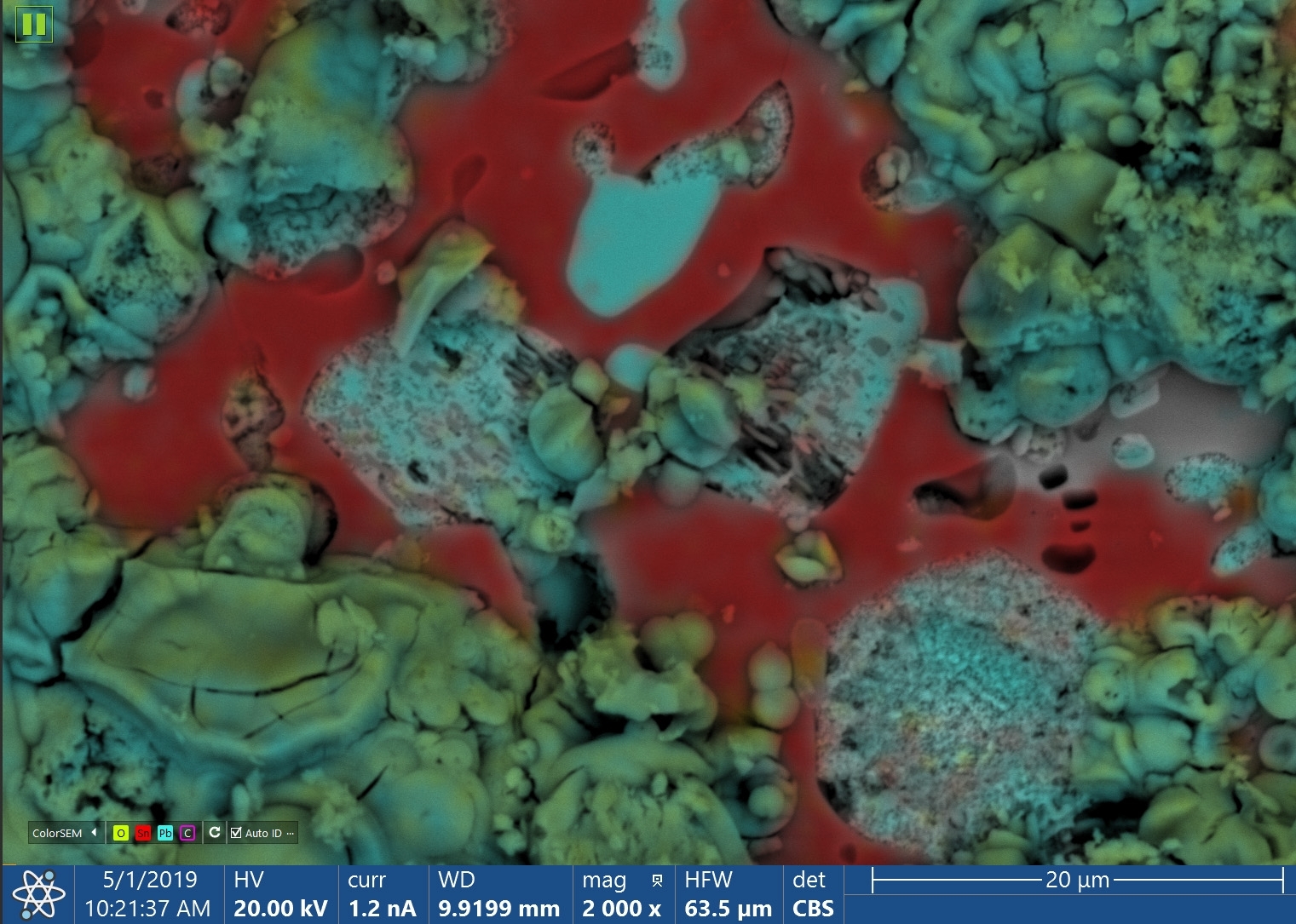 ColorSEM benefits
Complete Information
ColorSEM Technology provides the most comprehensive micro-scale elemental composition possible. Immediate color results allow researchers to see the big picture, revealing defects or imperfections they might have otherwise missed.

Always On
Always-on, integrated color imaging and elemental analysis means researchers no longer need to move from SEM imaging to EDS analysis for each sample, thereby decreasing the time spent developing color images.

Increased Productivity
For quick screening of composition, ColorSEM Technology gives you access to elemental information 2-4 times faster than conventional techniques.

Broader Userbase
With exceptional ease of use and immediate color results, ColorSEM Technology makes elemental information accessible to everyone. Multi-user labs can readily increase the number of scientists or engineers who can use their facilities.