SPONSORED ARTICLE: Educational Workshops at mmc2019
SPONSORED ARTICLE: Educational Workshops at mmc2019
At Hitachi we want to help you develop your microscopy. That's why at mmc2019 we're not just demonstrating our instruments, we're also offering you the chance to join our on-booth education programme.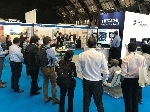 We'll be covering diverse topics inlcuding how to make the very highest-quality TEM lamella with a TripleBeam technique, how to undertake automated metrology of fibres/particles and viruses, and how to probe the mechanical/electrical/magnetic properties of materials under real world conditions using environmental AFM. This is an open forum so simply drop by the booth for your preferred session. Each session is just 20minutes.
TUESDAY
12.30 A step-change in analytical FESEM performance & flexibility: SU7000 European debut
13.15 Taking you from images to answers: automated particle, fibre and phase metrology in SEM and TEM, in association with Media Cybernetics
WEDNESDAY
12.30 Advanced microscopy in a benchtop SEM (including automated particle analysis, 3D metrology, STEM and CL)
13.15 Ultra high quality lamella prep with a novel TripleBeam Ga+/Ar+/e- FIB-SEM
THURSDAY
12.30 AFM studies of materials under real-world conditions: vacuum, heating and humidity
13.15 Fully automated detection and classification of adeno-associated virus (AAV) for bio-pharmaceuticals, in association with Vironova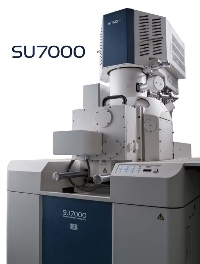 Of course we'll also be offering live demonstrations of equipment, including our brand new SU7000 advanced analytical FESEM. Click here to learn more or email eminfo-uk@hht-eu.com to book a demo.
Want to learn even more? Our on-booth short workshop programme will also be followed by full-day workshops at our Daresbury applications laboratory throughout 2019. Our in-house workshop programme for 2019 includes educational days on benchtop SEM, advanced FESEM, SPM for electron microscopists, advanced sample prep and advanced electron microscopy for geoscience. To register your interest contact us on eminfo-uk@hht-eu.com.